Winter Fire
1/8/2021 (Permalink)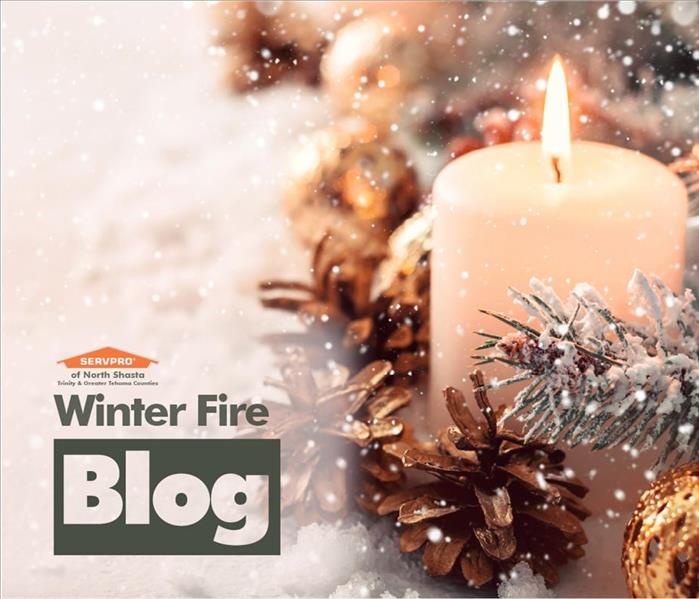 If you have experienced fire damage to your home, don't hesitate to contact us. We would love to help!
As winter sets in, it is a natural reaction to become less concerned about fire damage. Cold air with higher humidity makes outdoor elements less likely to catch on fire. While the chance of a wildfire or house fire due to hot and dry temperatures may be low, our need to stay warm indoors can lead to other potential fire dangers. Here are the top three winter fire causes.
Heating
According to nfpa.org heating equipment on average accounts for an average of 52,050 fires in homes. As the weather becomes increasingly cold, it is a necessity for us to find a source of heat, but it can become dangerous if not handled correctly. When using a space heater, do not elevate it, be sure to keep it away from any flammable materials, and never let a space heater run unattended. These actions will help to reduce the risk of a fire caused by a space heater.
Christmas Trees
On average 160 fires are started by Christmas trees every year. Dry Christmas trees can become completely consumed by fire in less than 10 seconds. It is essential that Christmas trees are watered and managed through the holiday months. Be sure to never use candles in a tree, and thoroughly check decorative lights before they are applied to the tree.
Candles
Research has found that candle fires account for a national average of 21 house fires a day. As this takes into account a yearly average, there is a much higher usage of candles during the winter months. While using candles be sure to keep them away from curtains, or areas that hang over the flame. Never leave a candle unattended, and keep them 12 inches away from all potentially flammable material. In addition, candles should never be lit in a home that utilizes oxygen.
If you have experienced fire damage, don't hesitate to contact us. We are available 24/7 - 365, and we would love to help!
530-222-0200 | SERVPROnorthshasta.com