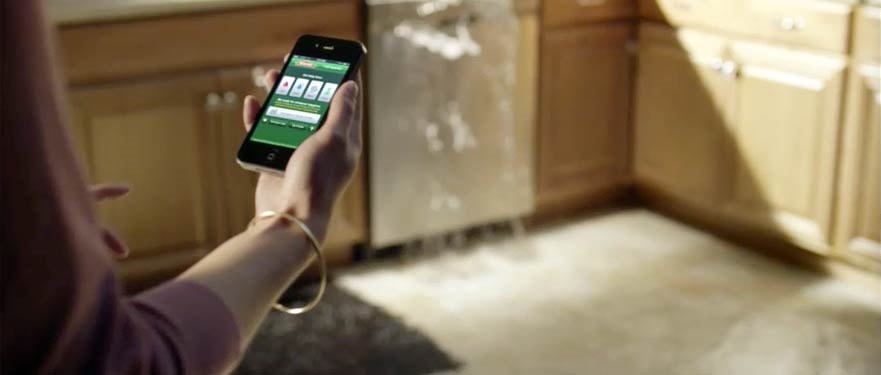 Water Damage Emergency Tips
What you can do until help arrives
Water Tips  |  Fire Tips   |  Biohazard Tips   |  Mold Tips
Preventive Water Damage Emergency Tips
Water Tips | Fire Tips | Biohazard Tips | Mold Tips
Remember your well-being and safety is the first priority. Make sure to check your surroundings before entering a flooded room, and follow these few steps to help protect your home or office from accruing any more damage.
Turn off electricity or disconnect outlets.
When water is present it's essential to analyze the situation's safety. Unplug all electronics. This will help prevent electrical shock.
Accessing where the water came from is important for your health and safety. Water types
Remove excess water by mopping and blotting.
More damage can occur the longer standing water or moisture is left. Try to eliminate all moisture and start to dry or remove excess water from your furniture. Turning on ceiling fans or setting your air conditioning on high can help begin to dry out the damaged area.
Focus on your ceilings and floors first. If you notice any sagging of the ceiling, exit the room. Start to remove any loose objects on the floor.
Call SERVPRO of North Shasta, Trinity, and Greater Tehama Counties
SERVPRO of North Shasta has been serving this community for over the last 29 years. Our technicians are trained and certified in water restoration and cleanup. Available 24/7, 365 days a year, someone is always on call day or night to help in the event of an unexpected crisis.
Water Damage Emergency? Call (530) 222-0200
Have A  Water Damage Emergency? Call (530) 222-0200
What To Do After Flooding
Remove excess water by mopping and blotting.
Wipe excess water from wood furniture after removal of lamps and tabletop items.
Remove and prop wet upholstery and cushions.
Place aluminum foil or wood blocks between furniture legs and wet carpeting.
Turn air conditioning on for maximum drying in summer.
Remove colored rugs from wet carpeting.
Remove art objects to a safe, dry place.
Gather loose items from floors.
What NOT To Do After Flooding
Don't leave wet fabrics in place. Hang furs and leather goods.
Don't leave books, magazines or other colored items on wet carpet or floors.
Don't use your household vacuum to remove water.
Don't use television or other household appliances.
Don't turn on ceiling fixtures if ceiling is wet, and keep out of rooms where ceilings are sagging.