Shasta County Storm Damage Preparedness
9/22/2021 (Permalink)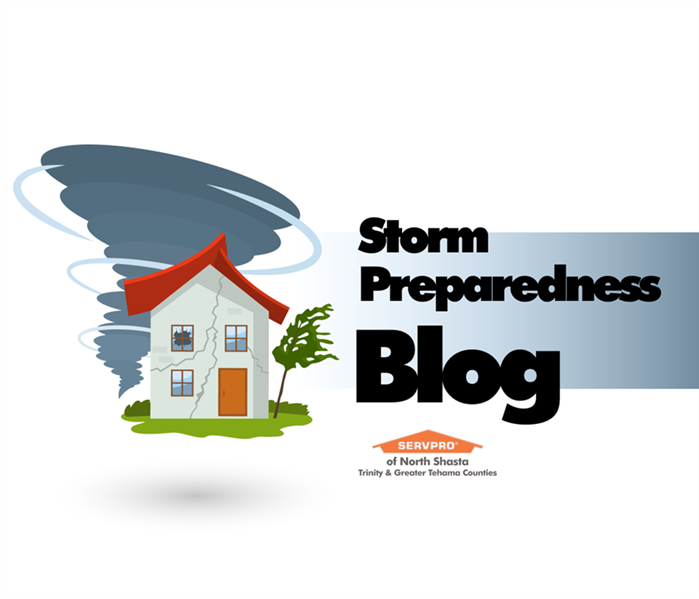 If you have experienced storm damage in Shasta County or the surrounding areas, don't hesitate, contact us today!
As September is National Preparedness Month, we are doing our part by helping deliver tips and information and keeping people informed in the event of a disaster. The key to being prepared is doing the activities necessary before a disaster happens, and although Redding is still experiencing hot weather with little storm activity, now is the time to prepare for when the storms may come!
Trim broken limbs
Over time, tree limbs become old and brittle. Especially with the dry climate that Shasta County and the surrounding areas provide, large tree limbs tend to break off when storm winds come. If you have large trees near your home, it is a good idea to trim them before any potential storms can cause damage.
Clean Gutters
As mundane as it may sound, cleaning your gutters can be one of the most beneficial actions you can take to prevent storm damage. As heavy rain comes from the storm, clogged gutters can easily overflow. This overflow can eventually spill into your home inside of your walls, causing significant damage over time.
Yard Grading
No, this isn't how a yard will pass high school or not. Yard grading is simply the slope of your yard. Proper yard grading will help to prevent flooding into your home. If you are grading your yard, make sure that your yard slopes away from your house. The rule of thumb is every ten feet of your yard should slope down two to three inches. That will provide good water flow away from your home, which lowers the potential for flooding.
If you have experienced storm damage in the Redding or surrounding areas, don't hesitate, contact us today!