Redding wildfire smoke cleanup
8/30/2021 (Permalink)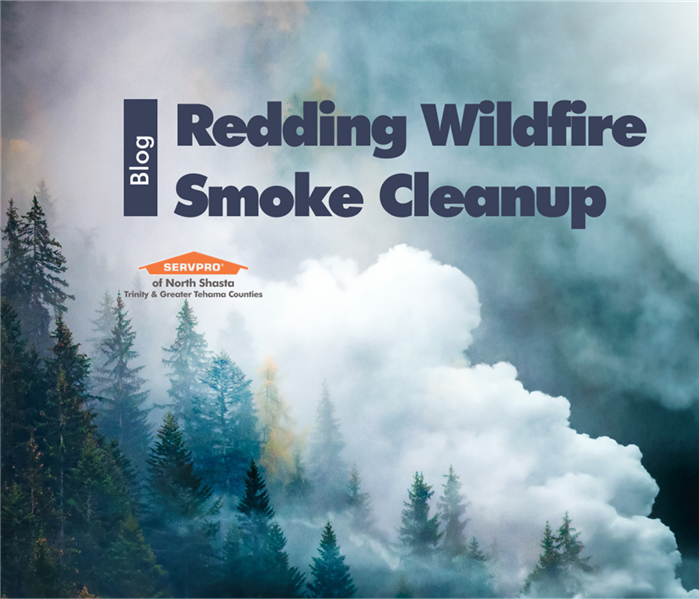 if wildfires or wildfire smoke has affected your Shasta county home or business, contacts us today! 530-222-0200
With the many wildfires, we have been experiencing, residents of Shasta County and the surrounding areas may be left questioning what to do. From smoke damage to clean-up and insurance coverage, how to proceed can become confusing. In all that we do, our intentions are not only to restore property but also peace of mind. Here are a few tips that we hope will do just that!
Soot cleanup
Depending on how close your home was to the wildfire, soot can become a very damaging issue. Soot can be very acidic, and if it stays too long on your belongings, can permanently damage them. Also, trying to remove soot with water and soap can cause it spread, damaging a larger area. There are specially made "chem sponges" that need to be used before any other cleaning is done to the area.
How to know if you need cleaning
There may be times when you are unsure if professional cleaning for your home or business is necessary. One sure sign is a lingering smoke smell. Over time, the inhalation of smoke particles can become hazardous to your health, and the smell of smoke can create an unpleasant atmosphere. If you are unsure, contact a professional, and they can assess the extent of cleaning necessary.
Will your insurance cover the damage
Typically homeowners insurance will cover smoke damage from a wildfire, but if you live in an area that is prone to wildfire damage, it may not. It is always good to stringently read through your policy and make sure it covers wildfire damage. If you are still unsure, a restoration professional can come to your home or business and take a swab with a dry chem sponge to see if an insurance company will cover the damage.
If wildfires have caused damage to your Redding home or business, contact us today. We woud love to help!