SERVPRO Answers Customers WATER DAMAGE Questions!
3/6/2019 (Permalink)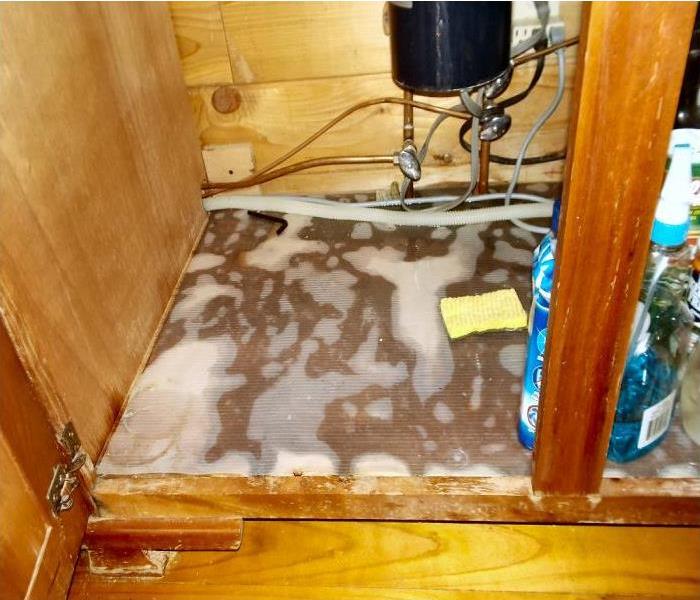 Your Redding House is Leaking Water and Flooded? Call SERVPRO Today! Fast, Professional Response! 530-222-200
SERVPRO Water Flood Damage Cleanup for Redding, California Homeowners and Property Managers
SERVPRO of North Shasta, Trinity & Greater Tehama Counties uses IICRC water damage restoration standards incorporating advanced zone containment, air quality monitoring and moisture reading equipment to constantly measure and document the water extraction process. Our Green SERVPRO trucks will arrive at your home and our expert trained professionals will set up strategically located air movers, dehumidifiers and if necessary HEPA filter equipped air scrubbers. An experienced project manager will be on site to supervise and explain in detail any concerns a homeowner will have about water cleanup process.
530-222-0200
** View Our Article: Redding Home Water Damage
YES. As a matter of fact, here in the Redding, California and Shasta County area insurance agents and claims adjusters will ask you to call SERVPRO of North Shasta, Trinity & Greater Tehama Counties immediately to stop continuing water damage as soon as possible and begin the cleanup and drying process. Don't call your insurance company first and then wait for an insurance claims adjuster to arrive. Our goal is to immediately save your contents, decrease restoration costs and protect the walls, floors, roof and structure of your home.
HOW DOES THE WATER DAMAGE RESTORATION PROCESS WORK?
Water cleanup and water repair is a several step process.
The first step is to identify and remove all standing water from carpet, hardwood, laminate and tile flooring, wall paper and drywall. Fixing severe water damage intrusion may require the removal of drywall, carpet, flooring, cabinets, bathroom, toilet and shower fixtures as well as kitchen home appliances such as dishwashers, sinks and refrigerators.
When water extraction is complete moisture drying dehumidifiers and a variety of highly advanced SERVPRO state-of-the-art equipment will be positioned in what we like to call "zones" in the home to target problem wet areas and effectively circulate air.
Depending upon the severity, amount of water and the space of flooding damage this can take one or more days. All the while internal sensors in our equipment are recording moisture readings. That moisture reading data is parsed by hand held mobile SERVPRO computers and charted to track job status in real time.
Water in a home can also produce dank mildew odor especially within carpet padding, wet insulation inside walls and within sofa upholstery and cushions. Our SERVPRO technicians may introduce odor removal and deodorizing technology as well as immediate mold mitigation procedures to quickly address unsafe and potentially hazardous moisture conditions.
When our SERVPRO production manager deems the process is complete, we do a final sweep with moisture monitoring meters and hand-held thermal imaging cameras (if necessary) to absolutely make certain lingering water is gone and your home and belongings are thoroughly dry.
"Mitigation" as understood is "to identify and take the action of reducing the severity, seriousness, or painfulness of something". Under this definition, as a premiere SERVPRO franchise and preferred choice among Redding property owners, insurance and real estate agents in Northern California; mitigating water and mold damage is at the core of our insistence upon customer service excellence and timely fast around-the-clock response times!
Thus, SERVPRO home water damage mitigation usually includes some degree of wall, ceiling, roof or floor demolition before cleaning and drying out the structure and belongings. For most one to two story single-family homes this phase usually requires no more that 3 – 4 days.
Repair, restore and rebuild, based on the depth of damage, can take longer. Shasta County typically has a long lead time for rebuilds that require new building permits. Redding area contractors are time crunched post-fire seasons. The order time of required building and construction materials such as drywall, lumber, fittings, bathroom and kitchen fixtures, insulation and other materials such as carpeting, cabinets and flooring can be unpredictable. All of that to say this: Your SERVPRO of North Shasta, Trinity & Greater Tehama Counties assigned project manager will work closely with you and your insurance company to outline a detailed scope-of-work and completion timeline for your mitigation and repair requirements. Our primary concern is that you, your family, loved ones and pets along with furnishings and contents are restored to a healthy and happy home environment.
WHAT CERTIFICATIONS DOES SERVPRO of North Shasta, Trinity & Greater Tehama Counties HOLD FOR HOUSE FLOOD WATER DAMAGE RESTORATION?
The Institute of Inspection Cleaning and Restoration Certification (IICRC) provides a specific set of standards for fixing water damage. We hold and are maintain current training in the coveted IICRC S500, water damage repair certification.
Several factors determine costs. The size and area of the property flooded. The time and equipment required to quickly extract and dry water to minimize damage. Insurance adjuster claims process is generally unknown. SERVPRO works with both homeowners and insurance companies to reduce expense and save and restore as much as possible. Our goal is to target the source of loss and mitigate continuing structural damage and prevent toxic mold growth.
Clean water – Always potable. Before the water hits the ground, someone should be able to drink it.
Gray water – Possible harm or illness to persons. Example would be washing machine, sink or dishwasher overflow. Containing chemicals, soap, and considered unpotable.
Black water – Extreme harm to persons. Sewage, petroleum products, oil, gasoline, within the water as well as raw sewage, blood, bacteria, virus and others biological toxins.
CAN MOLD DEVELOP FROM FLOOD AND WATER DAMAGE?
The rule of thumb is that where there is water there is a very good chance for mold. Dark, dank and moisture rich environments provide the perfect biological ecosystem for toxic black mold infestations to quickly grow. Humidity and temperature can cause mold to grow in 24 to 48 hours.
530-222-0200
Like and Follow us on Facebook at @SERVPRONorthShastaTrinityGreaterTehamaCounties