Commercial Water and Fire Damage Drying, Repair and Odor Removal
9/4/2018 (Permalink)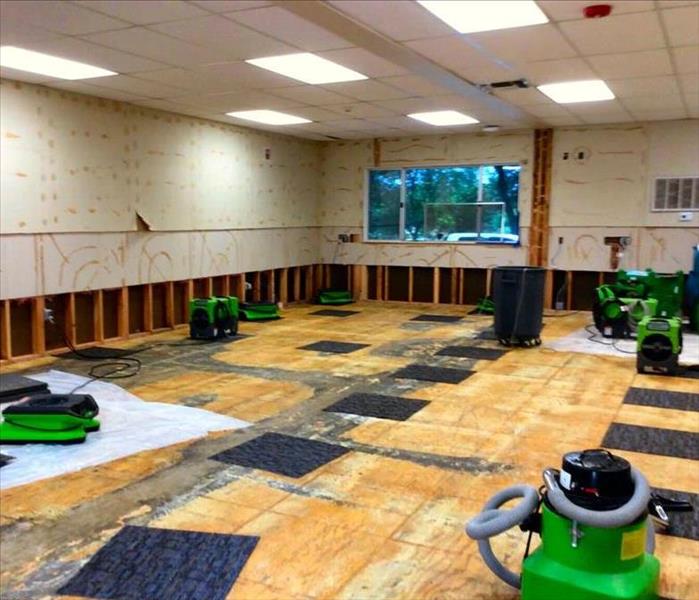 Commercial Water and Fire Damage Drying, Odor Removal a, Repair and Mold Mitigation - Redding, California - 530-222-0200
SERVPRO's large loss commercial restoration services are available to business owners throughout Northern California.
We are a trusted and experienced Shasta County business interruption recovery leader. Our project managers and technicians are extremely well trained and equipped with the best and most effective property restoration equipment.
Commercial fire, water and mold loss can occur suddenly. Our teams will clean and restore catastrophic damage to pre-disaster conditions. We also have years of experience working with insurance and claims adjusters through the disaster recovery process.
(530) 222-0200
SERVPRO of North Shasta, Trinity & Greater Tehama Counties large loss emergency response services are available 24 hours a day, 7 days a week, and 365 days a year. In every situation, we will work quickly and efficiently to stop the spread of damage and to repair the damage that has already occurred.
We can restore a wide range of property, from large office buildings to hospitals and health care facilities to schools. We mitigate, which means stop current and further damage. Our expertise includes water damage, fire damage, mold growth and property reconstruction.
When suddenly experience water, fire and mold related business interruption choose the fastest recovery possible. Quick response and professional service are what make the SERVPRO brand a cut above the rest. Our reputation for working tirelessly day and night to ensure that your business and commercial property is restored to operational efficiency as quickly as possible. SERVPRO franchises around the country have handled massive hurricane and flooding projects. Countless lessons and years of developing state-of-the-art playbook process produces a world class on-site implementation solution.
530-222-0200
We are in Redding, California and are here to help immediately with your unexpected commercial large loss catastrophe. Experience the benefit of high-quality project management, equipment and expertise you deserve.